Pregnancy and Dental Work: What is safe for your baby?
Pregnancy and Dental Work: What is safe for your baby?
Do you often wonder what dental work you can and cannot get done while pregnant?
Visiting the dentist while pregnant is not only safe, it's critical for maintaining good oral health. Dental treatment is safe for pregnant women, according to the ADA, the American College of Obstetricians and Gynecologists, and the American Pregnancy Association.
Regular scheduled dental visits, such as cleaning and exams, are recommended for women who are expecting. These appointments ensure there are no infections or diseases that can potentially cause preterm birth.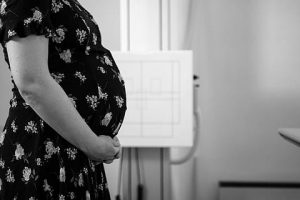 For procedures requiring a patient to be put under anesthesia, the recommended dosage amount is the lowest possible. This will still maintain the patient's comfort while protecting the fetus.
Routine x-rays can be postponed until after birth, but may not hurt a fetus. According to the American College of Radiology, no single diagnostic x-ray has a radiation dose significant enough to cause adverse effects in a developing embryo or fetus.
If you have any questions or concerns, do not hesitate to contact your doctor to hear recommendations on your treatment options. For the best and most gentle dental care during your pregnancy choose Kilby Family and Cosmetic Dentistry.
Source:https://store.ada.org/catalog/pregnancy-and-oral-health-77943