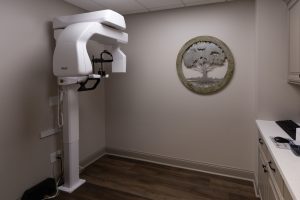 Preventative dentistry is the most important service offered in comprehensive dental care at Kilby Family and Cosmetic Dentistry. At least two regularly scheduled examinations and cleanings per year will give you the maximum opportunity for long-term dental health. At Kilby Family and Cosmetic Dentistry, our hygienists are available full-time four days a week to help accommodate busy schedules.
Professional Dental Hygiene
Regularly scheduled visits to Kilby Family and Cosmetic Dentistry are an essential part of your dental health, preventing gum disease, and keeping your smile healthy and bright! Dental plaque and calculus can be removed through daily brushing and flossing, but there are places in your mouth that cannot be reached with a toothbrush and dental floss. A professional cleaning by one of our registered dental hygienists will ensure the best removal of plaque and calculus in those hard-to-reach areas.
At-Home Dental Hygiene
Part of our philosophy at Kilby Family and Cosmetic Dentistry is to equip our patients with the best tools and techniques for maintaining a healthy mouth through at-home dental care. We will guide you in all features of at-home dental hygiene including proper brushing, and flossing techniques for optimal dental health.
Fluoride Treatment
Dr. Kilby may decide that fluoride should be part of your overall dental care treatment. Fluoride treatments re-mineralize teeth, stop developing cavities, and make your teeth more resistant to acid attacks from plaque, bacteria, and sugars in the mouth.