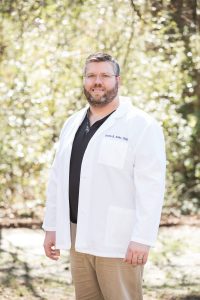 Our Free Lifetime Teeth Whitening Program is a loyalty and rewards program compliments of Kilby Family and Cosmetic Dentistry. This program is extended to patients who understand the significance of maintaining oral hygiene and general dental health. We believe it is extremely important to continue recommended hygiene care  appointments and receive necessary dental treatment to maintain a healthy and beautiful smile.
Respectively, we created this program to reward patients who do just that!
What you get:
We provide you with a Sheer White Home Teeth Whitening Kit ($75 value Absolutely Free!) or Customized Whitening Trays with Multiple Whitening syringes (Onetime cost of $250)
Each time you visit us for your hygiene re-care, we will give you a Sheer White Home Teeth Whitening Touch Up Kit or a Whitening syringe, Free for your Lifetime.
Patient Activation Rules:
Must be at least 18 years of age.
EXISTING patients must make ONE REFERRAL to the practice.
NEW patients must complete initial hygiene cleaning, necessary x-rays, Dr. Kilby's exam, and appoint for Hygiene re-care.
Must comply with minimum required dental care as stated by Dr. Kilby. Patient must NOT have active, untreated disease.
Must maintain necessary Hygiene recall appointments as prescribed by Dr. Kilby. (2-4 times per year)
All scheduled appointments and cancellations must be made with a minimum of 24 hour notice and the appointment must be rescheduled within the next 2 weeks.
Must not have any outstanding past due bills with Kilby Family Dentistry.
Lost or destroyed trays will be replaced at a cost to the patient.
Should any of the rules fail to be met, you will be disqualified from the program and provided the opportunity to re-enroll for a $100 re-activation fee.
Disclaimer:
Any doctor or staff member of Kilby Family and Cosmetic Dentistry has the right to void this offer if deemed necessary based on patient health conditions, misuse, abuse, or any other factor. A minimum gum and teeth health status is required to participate in this Program. Kilby Family and Cosmetic Dentistry reserves the right to change product type amount, frequency of distribution, terms of agreement and refusal of distribution for whatever reason necessary.
I hereby certify that I agree to the terms and conditions outlined above, and I understand that our 'Free Lifetime Teeth Whitening Program' is a privilege for individuals who meet and maintain all of the rules and regulations pertaining to it.
____________________________________________
Signature
____________________________________________
Date