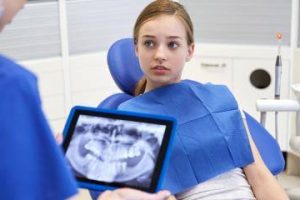 As the premiere children's dentist in Valdosta GA, Kids love spending time with us! Kilby Family and Cosmetic Dentistry is a relaxed and welcoming environment where we provide gentle and fun-loving care. We are trained to care for children in a way that puts both you and your child at ease. Our goal is to make the experience comfortable and positive, and to build trust with your child by treating them as our own. 
It's rare that a child will require a pediatric dental specialist, but in the case they need one, we will refer you to a pediatric dentist in the area that we feel will provide you and your child with the same gentle and heartfelt care we provide. Our friendly staff is trained to provide your children with a loving hand and a friendly disposition. So come see Dr. Kilby the most trusted children's dentist in Valdosta GA.
Best Children's Dentist In Valdosta, GA
Gaining a child's trust is a slow and steady process, and a good children's dentist understands this and is happy to take all the time your child needs to feel secure and comfortable. Every child is unique and responds to the experience differently. For some, it's a grand adventure that they can't wait to experience; for others, it's a struggle from start to finish. A good child's dentist needs to be accommodating enough to show interest in what's important to them and speak to them on their level to ensure that even the most fearful kids have a positive visit. Which is why you should choose Dr. Kilby as your children's dentist in Valdosta, GA.