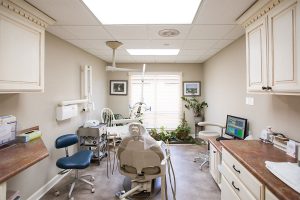 Dr. Kilby's practice has served many highly satisfied patients who have had a full mouth rehabilitation and been extremely satisfied with the health of their budgets and the wonderful treatment they've received.
Your customized treatment plan will allow you to restore health, beauty, and function to your mouth in the most efficient, cost-effective way possible.
If you are considering full mouth rehabilitation or think it may be the right choice to address your needs, the first step is to visit our office for a consultation. The comprehensive scope of the procedure will be given extraordinary dedication and planning for each stage of the treatment you will receive.


Why Full Mouth Rehabilitation 
Teeth can become damaged or fall out for a number of reasons, including disease and trauma. Ideal candidates for full mouth rehabilitation need to be in good general health but have multiple missing or badly damaged teeth. Many full mouth rehabilitation patients also require the replacement of existing dental restorations that have worn over time. Although most full mouth rehabilitation plans require extensive work over multiple appointments, the result is a fully functioning mouth and excellent oral health that can last for decades.

What is the procedure for Full Mouth Rehabilitation?
Full mouth rehabilitation is a highly individualized treatment. The point of a full mouth reconstruction plan is to optimize the health of the entire mouth, including the teeth, the gums, and the bite. In many cases, it is necessary to replace or restore every tooth in the mouth using a combination of dental services.
Full mouth rehabilitation may include any of the following cosmetic and restorative dentistry services:
Dental bridges

Dental crowns

Dental implants

Inlays or onlays

Porcelain veneers

Professional grade teeth whitening

Fillings

Dentures

Full Mouth Rehabilitation