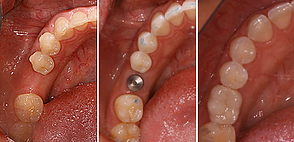 We offer all treatment options to our patients and then let them decide what they prefer. Once you have decided what treatment option is best for you, our warm and caring staff has been trained to help you make financial arrangements to suit your specific needs.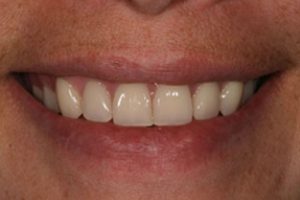 Implants can best restore for our patients what they have lost or in some cases never had. We take pride in the fact that we are one of a few dental offices in our area to both place and restore implants. This allows us to control costs for the patient as well as to ensure we obtain the best outcome possible.
This technology is the state of the art in dentistry and is quickly becoming the standard of care for the replacement of teeth. An implant is a titanium replacement for the root of a tooth that is missing. This gives us a "cavity free" option for the replacement of teeth with a proven track record of over twenty years of clinical success.
Whether restoring one tooth or all of your teeth, implants can improve function and change your quality of life.
Nobel Biocare is the top implant companies in the world. Their vast array of choices and the ease of placement made this company our implant of choice. Whether we need to replace multiple teeth or just one tooth this system has everything we need to create for you the smile you've always wanted. Please click on the following address www.nobelsmile.com to learn more about this wonderful treatment.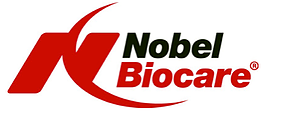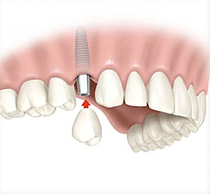 With dental implants you can take those old, loose fitting dentures and throw them away!
By placing multiple implants we are able to create a mouth full of beautiful teeth that are as solid as your natural teeth were.
Imagine a "cavity free" replacement for all of your teeth that will allow you to chew all of the foods you used to love.
With a procedure called the "All-On-4″ we can provide you with four dental implants and a screw retained bridge so your teeth never fall out again and you can chew with confidence.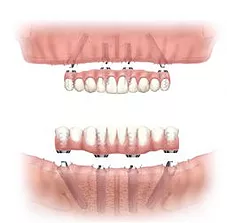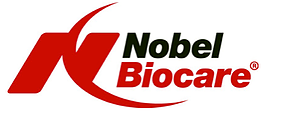 Although a larger diameter implant continues to be our first choice in the replacement of teeth, many patients do not possess adequate bone for the placement of traditional implants.
Mini dental implants are one of the greatest technologies in dentistry today. Made of titanium alloy these narrower diameter implants are three times stronger than other metals of the same diameter. They were designed and developed for the retention of dentures so they snap in.
In one short dental appointment, Mini dental implants can be placed and your existing denture can be converted so that it snaps into place. Imagine never needing denture pastes or creams again!